Today beauty trends change quite fast, and it can get a tad challenging to keep up. Well, having full lips that look great is a long-lasting trend that has been around for quite some time now. That is why the beauty world tries to provide products that achieve that effect. Enter, lip plumpers. A product that makes thin lips look fuller and luscious. Here are the juicy details that you need to know.
What is a Lip Plumper Exactly?
Well, it is not rocket science per se. It naturally gives an irresistible pout without the use of any lip injections. There are lots of brands on the market but choosing the best lip plumper will make your lips naturally fuller and bigger. And all of that with no surgeries and pain at all. It is a simple lip product that when applied, gives out an effect of bee-bitten lips.
How Do Lip Plumpers Work?
The secret of this product is the formula. The ingredients irritate the skin mildly and thus enhance the plumping process. These ingredients include menthol, ginger, capsaicin, and wintergreen. It has a tingling sensation, and once the lips swell blood rushes to the surface and helps form a fuller shape.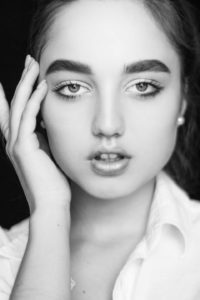 Additionally, lip plumpers hold onto moisture on the surface of the lips and don't cause irritation or any other unwanted reaction. They are similar to lip gloss and lipsticks. They all have moisturizing agents, oils, and wax – meaning you can wear the plumper on a daily basis just like lipsticks and lip glosses.
How to Properly Use Lip Plumpers?
Exfoliate. First of all, you need to get rid of chapped lips or any flaky skin patches. Exfoliate prior to application, as dry lips are more prone to irritation. Plus, damaged lips don't reflect light as well and thus appear thinner and smaller. All you need to do is get a clean toothbrush or washcloth a scrub for about 15 to 20 seconds.
Prime. Before you start using the lip plumper, it is recommended you start with a lip primer. It will provide moisture, and your lips won't get dry during the day.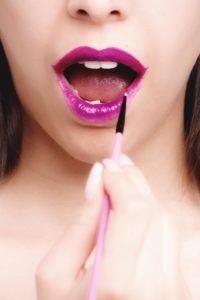 Appliance. After scrubbing and using a primer, next comes the lip liner. Line your lips across your natural lip line. And then comes the lip plumper. The fun part. When applying, make sure that you stay inside the lines. Once you finish, wait for the product to dry out and the mild tingling sensation to stop. And that is it – quite simple, right?. No touch-ups are necessary, and you are free to go about your day feeling confident and beautiful.
 What are the Types of Lip Plumpers?
Now that you know the basics let's get into the types. Here are the three main types.
These are similar to the regular lip balms we all know and adore, but with an upgrade. When compared to lip glosses these have a waxier and more greasy texture and give you a full pucker at the same time. Your lips will look smooth, soft, and full. If you want to add colour you can apply this type of plumper prior to your favourite lipstick and sport a bolder lip.
These are the best. You will have a plumpy, shiny lip. The light that reflects from your lips will additionally add to the effect of full lips. And the best part? – It lasts. You can apply it in the morning and forget about applying again during the day.
Why Do Women Love Lip Plumpers?
As the effect of fuller lips is not enough, here are a few more reasons why lip plumpers are a great product:
Lip plumpers upgrade your overall look
Lip plumpers make your lips look youthful and soft
Lip plumpers have a natural effect